Far East-led consortium places 3 of total 15 bids for Holland site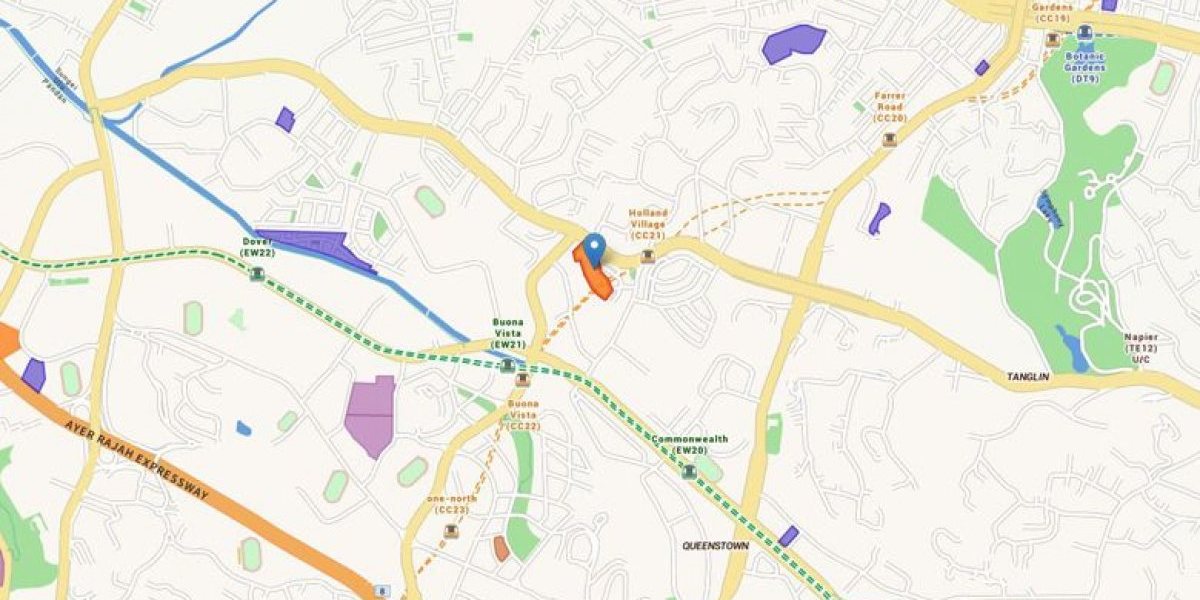 PROPERTY giant Far East Organization - which has been lagging its rivals in a land shopping binge in the past year or so - is leading a consortium that has placed three bids for a prime commercial and residential site in Holland Road.
The Urban Redevelopment Authority's first dual-envelope tender in eight years drew a strong turnout on Tuesday. In all, 15 bids were received from 10 consortiums for the 99-year leasehold site near Holland Village MRT Station. Four of the groups placed multiple bids to raise their chances of clinching the site.
"The huge capital outlay with a land price possibly exceeding S$1 billion and the necessary experience in developing and managing the non-residential component would have led to the tie-ups," said JLL national director Ong Teck Hui.
URA released the names of the bidders on Tuesday evening but not the bid prices, in accordance with rules for the dual-envelope concept and price tender mode for the site's sale.
Far East Organization was joined by an affiliated company and Sekisui House. Three other groups placed two bids each: Lendlease in a tie-up with Pontiac Land; Perennial Real Estate Holdings in partnership with Qingjian Realty; and GuocoLand in partnership with Hong Leong Holdings' fully-owned unit Intrepid Investments, TID and Hong Realty.
The rest of the bidders placed one bid each. They include City Developments, in partnership with RB Capital; Allgreen Properties in partnership with Kerry Properties; and UOL Group, which teamed up with United Industrial Corporation.
Also bidding were CapitaLand, in partnership with Hotel Properties; SingHaiyi Group in a tie-up with its controlling shareholder Haiyi Holdings; and Chip Eng Seng in partnership with Roxy-Pacific Holdings and JBE Properties.
Cushman & Wakefield research director Christine Li pointed to the site's rarity appeal; it can be developed into a mixed-use project near a major transport node and cater to the luxury segment. "The recent spate of collective sales in the prime districts in the first three months of the year could have spurred more interest in the Holland Road site.
"With land costs firmly on an upward trend, fuelled by both state tenders and en bloc sales, the eventual bid price for Holland Road could surprise on the upside."
Bidders were required to submit their concept proposals and tender prices in two separate envelopes. Only the envelopes containing concept proposals were opened on Tuesday.
The concept proposals should demonstrate how the proposed development on the land parcel will address the following evaluation criteria: quality of design concept, quality of public realm, and track record.
A Concept Evaluation Committee (CEC) will first evaluate the concept proposals against the evaluation criteria. Only those that substantially satisfy the evaluation criteria will be shortlisted by the CEC for the second stage of the tender evaluation.
At the second stage, the price envelopes of proposals with acceptable concepts will be opened and the site awarded to the tenderer with the highest bid.
The Holland Road site can have a maximum gross floor area (GFA) of 59,715 square metres (642,766 sq ft), of which up to 13,500 sq m can be used for retail. The URA has also set a cap of 570 residential units for the project.
At least 60 per cent of the total GFA should be for residential use and the remaining 40 per cent may be for commercial use.
The land parcel is divided into two zones. Zone 1 is intended for residential development. The types of housing units that can be allowed in this zone are flats, serviced apartments and/or strata landed houses.
Zone 2 is intended for commercial and/or serviced apartment uses. Dual "office/residential" use units - whereby each unit is allowed to be used for both office and/or residential uses interchangeably without planning permission - may be allowed as part of this zone.
No strata subdivision is allowed in Zone 2.
When the site was launched last December, consultants forecast winning bids ranging from S$1,300 per square foot per plot ratio (psf ppr) to as high as S$1,900 psf ppr - translating to S$836 million to S$1.2 billion.
However a market insider told BT last night that bids above S$1,600 psf ppr may be bullish. "Those who have made predictions in this range may not have factored in a few key constraints on the proposed development. "One is the enormous complexity of the construction, for example the need for the developer to build underground carparking across the entire site in addition to constructing some bridges, roads and underpass.
"Furthermore, it will be hard to divest the component on Zone 2, assuming the developer has multiple property types such as retail, serviced apartments, offices - as no sale will be allowed in the first five years after the project's completion. Taking into account the long-term nature of Zone 2, the winning bidder needs to factor in the rising interest rate environment."
Ms Li of Cushman and Wakefield said that "while most developers would want to ride on the residential boom and use the sales proceeds at the pre-launch to fund the subsequent development, developers opting for serviced apartments have an edge over the rest in the price tender due to the higher capital values of serviced apartments".
The 2.3-hectare plot is the first state land sale site launched as part of the Holland Village Extension plan unveiled in URA's 2014 Master Plan.
Market watchers expect that it could take about two months before URA awards the site. The successful bidder will be given seven years to complete the project.
JLL's Mr Ong said the response to the tender was not unexpected given the attractiveness of the site, the upturn in residential and commercial property and the stabilising retail property.
CBRE Research head of Singapore and South East Asia Desmond Sim said: "As it is a mixed development, as well as a GLS site, the tender presents greater opportunities, and a quicker, clean-cut acquisition process for developers compared with participating in a collective sale."
ZACD Group executive director Nicholas Mak noted that at least two China-originated developers participated in this tender, namely Qingjian and SingHaiyi. "These developers were primarily developing residential projects in Singapore. Now they appear to be ready to expand into commercial development and possibly hold such commercial developments for investment... They will be giving other Singaporean developers a run for their money."
Source from The Business Times 21 Mar 2018